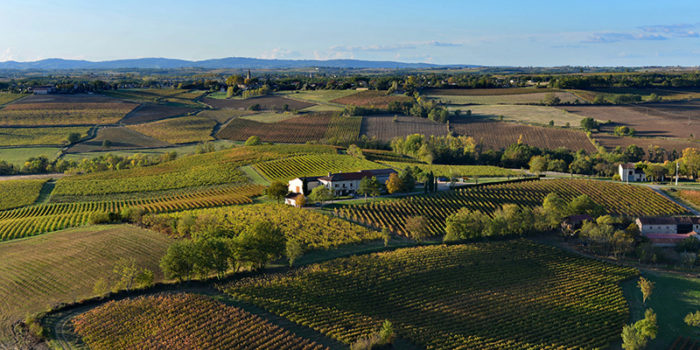 Gaillac area hosts vine culture since Antiquity, from more than 2000 years Its vineyards were here even before the city birth in 972. The domain "Gaillac" is the oldest one from the south western region. It represents a rich terroir, a wide diversity of lands, and was awarded with the « AOP » (French equivalent of PDO) in 1938, to guarantee the quality of the Gaillac wines.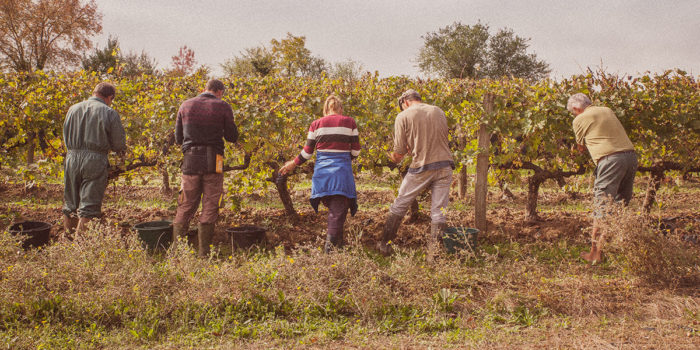 Les Vignals vineyard is located in Cestayrols, deep in the heart of Gaillac vineyards, on the right part of the river. It was one of the very first domains to work organically in the 80's. After a few years working with a conventional farming system, a new team revived the Vignals' past, by obtaining the organic farming label in 2013.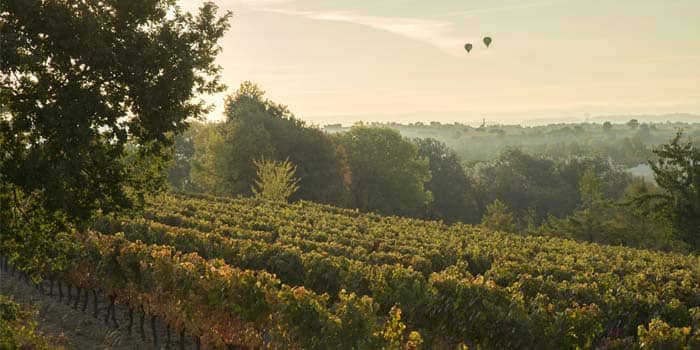 Les Vignals have three mottos: to respect the terroir, to respect people working in the vines and to leave a legacy of savoir-faire and knowledge about winemaking. Because we are in love with the land we live in, we mainly work with local grape varieties such as Braucol, Duras, Mauzac, or Loin-de-l'œil, allowing us to propose wines with a great and unique touch while respecting the vineyards codes.

We work on PDO Gaillac and PGI Côtes-du-Tarn products, to offer a wide range of wines.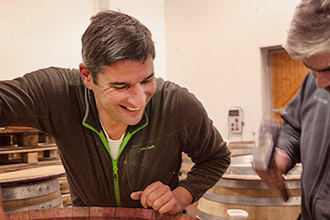 Olivier: Complex, with a tannic structure meant to age well.
The winemaker
The one in charge on the domain is Olivier. He is mainly a passionate caretaker of the biodiversity and of the vineyard, a great spaces admirer. When He arrived in the Domain in 2013, He worked like a madman and started to orientate Les Vignals towards organic farming in 2010. Les Vignals towards organic farming in 2010. As a devoted winemaker, and as a socially opened person, he succeeded creating a real team spirit.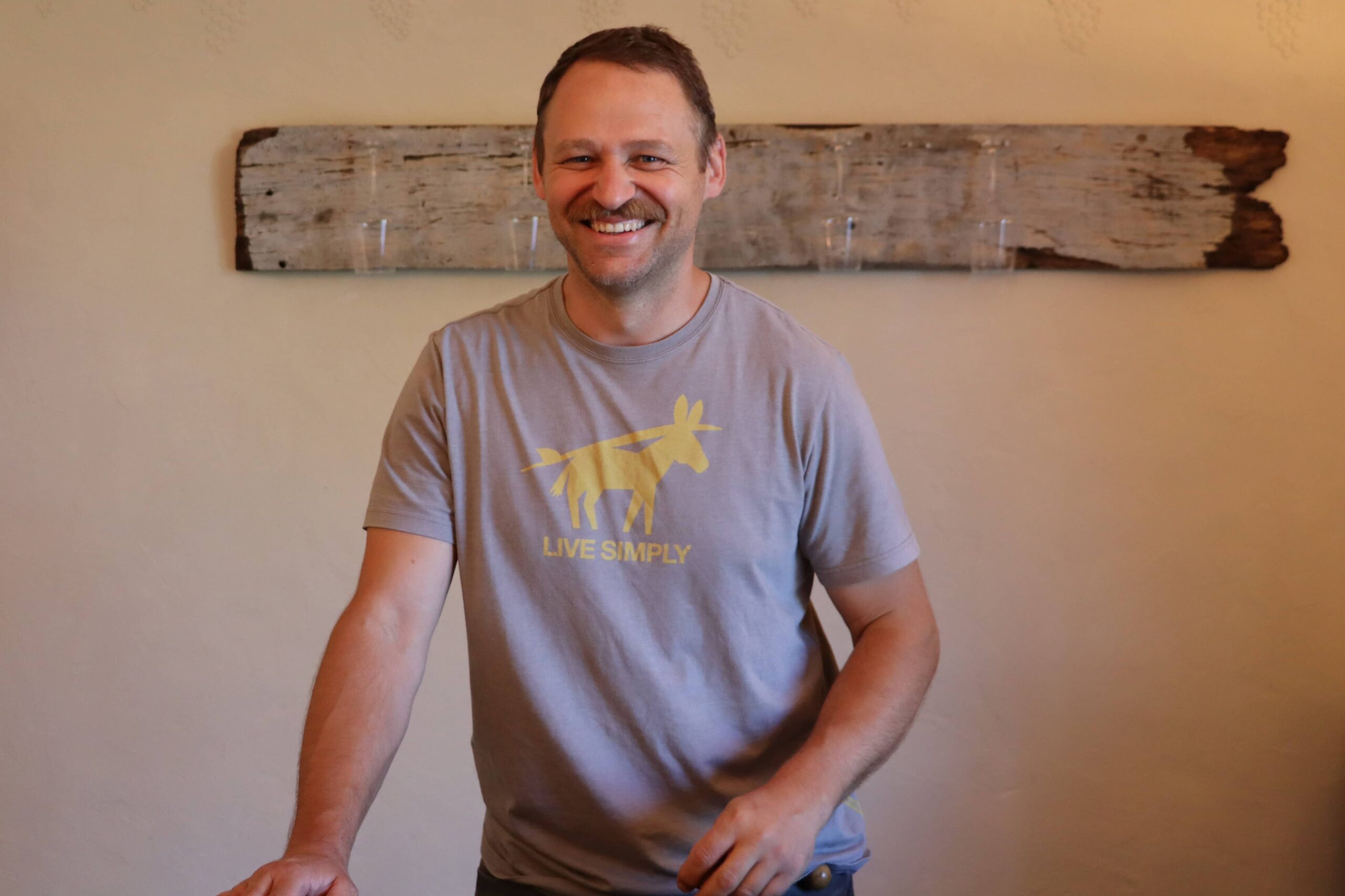 Matteo : Wide and generous with a warm final
Oenologist
This is "la Dolce Vita" in les Vignals since he joined us. Matteo, also rugbyman when is off, brings freshness, good vibes and also rigour to our team. A real traveller, he is always in search for innovating ideas in wine-making. All our recent vintages wear his print.
Laurent : Slightly acid at first, balanced by sweet spices
Commerce Manager
The conductor of Commerce Department Laurent wears several jackets here, being both at the domain and abroad. He takes care of both his colleagues and customers with good humour and rigour.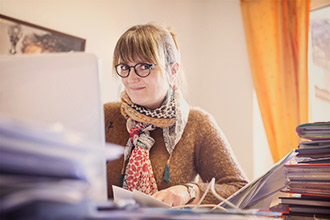 Marie-Christine: Balanced and gentle
Shop and administration
You will find her absorbed in administrative papers or with her computer, hardworking. But, no worries, she will leave with plesasure her keyboard to serve you a glass of wine in the cellar, with her characteristic gentleness.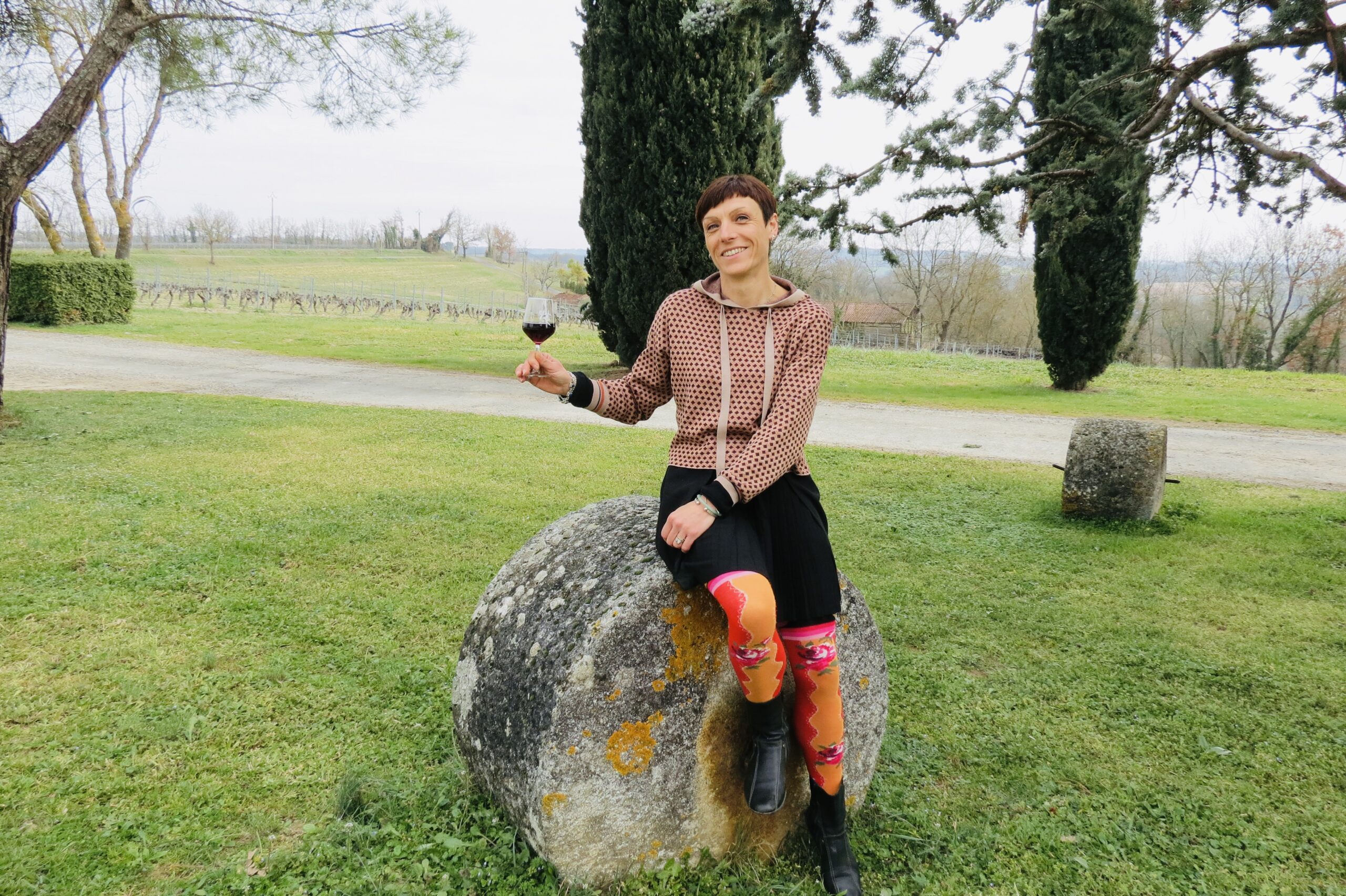 Lucie : lively structure, with colourful robe
Commercial Assistant
Lucie is our main saleswoman. She will, with no doubt, convince you to taste the whole range of our wines with her confident speech or with her refined writing. Come and meet this epicurean at the shop or on the fairs we involve all over France, her smile is communicative !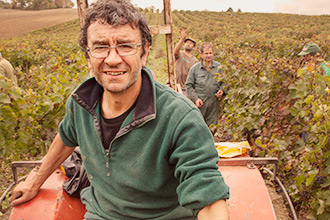 Jean-Pierre: A complete set of light aromas, with a soothing finishing touch
In the Vines
He is quite reserved! This native of the area knows each and every inch of the place, and the Gaillac grape varieties have no secret for him! Passionate about nature, this technician is certainly one of the best to know the vine needs.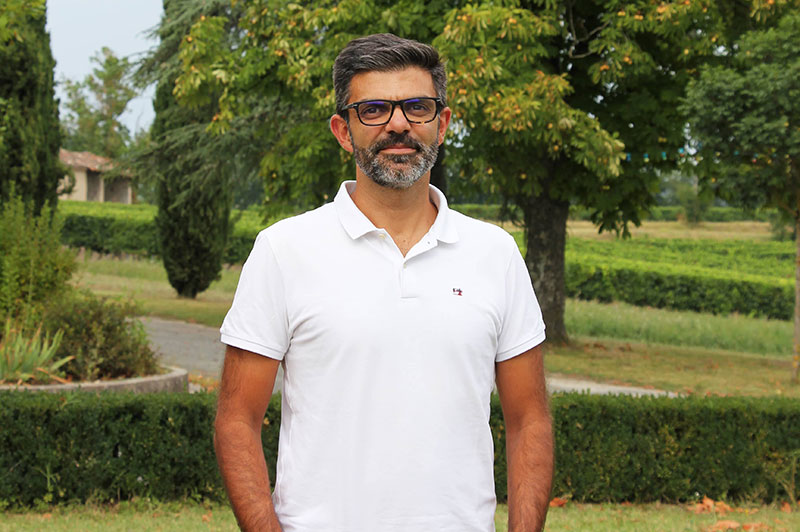 Laurent : Lively and smart background, fruity notes
Commercial relationships
He is the image of les Vignals in the Occitanie area Always smiling, he will bring the sunny south to your place and will explain with passion the history of each of our wines.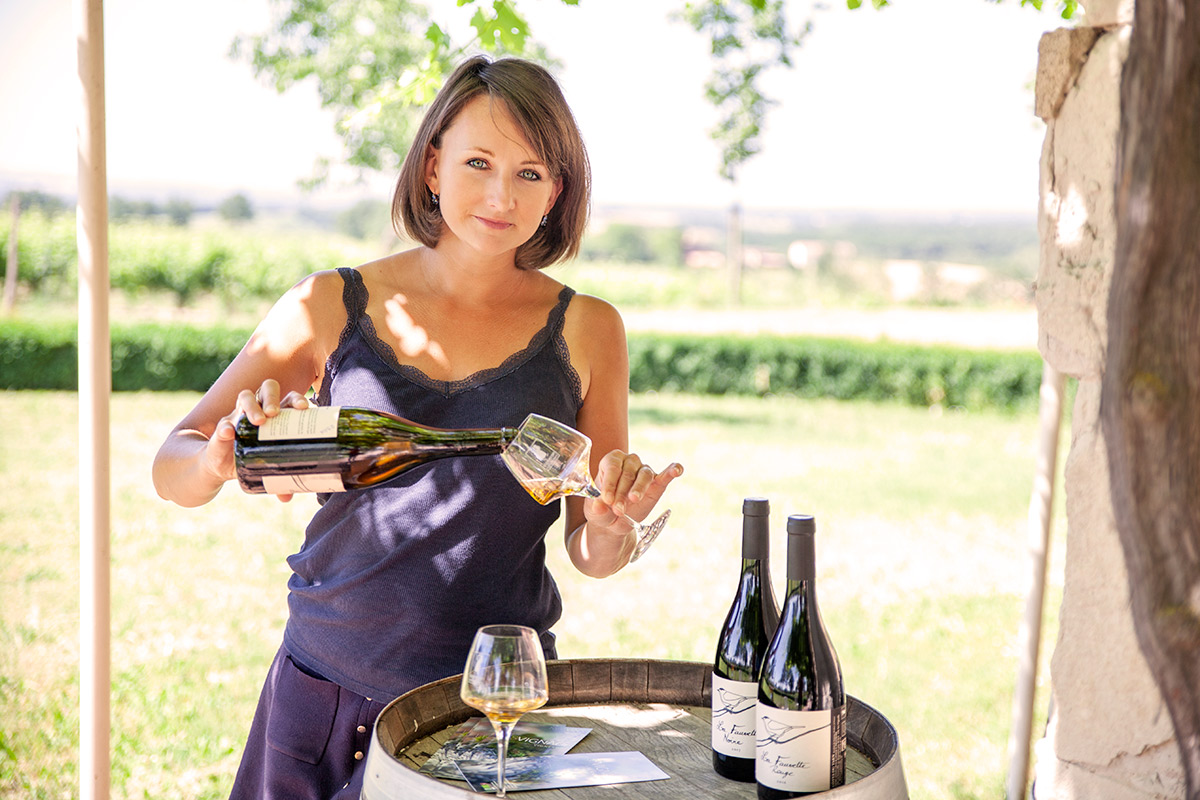 Camille: A nice fuzzy structure, a mix of elegance and tonus.
Biodynamie
Fuzzy and lively, our volunteer firefighter can trade her work boots for a pair of high heels with a straight face. Her domain ? Leading the product from the vine to the wine, and to your mouth. She will welcome you in our cellar and will tell you each and every story about our bottles.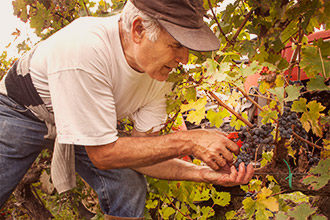 Antoine: Vigorous, strong with some solid structure
In the Vines
In the Vines – the oldest He is the oldest in the vines. He spent his life in it and learnt everything about it. He exactly knows what to do and when to do it. He feels and understand the vines like no one else. Basically, he is the conductor who communicate between the vines and us.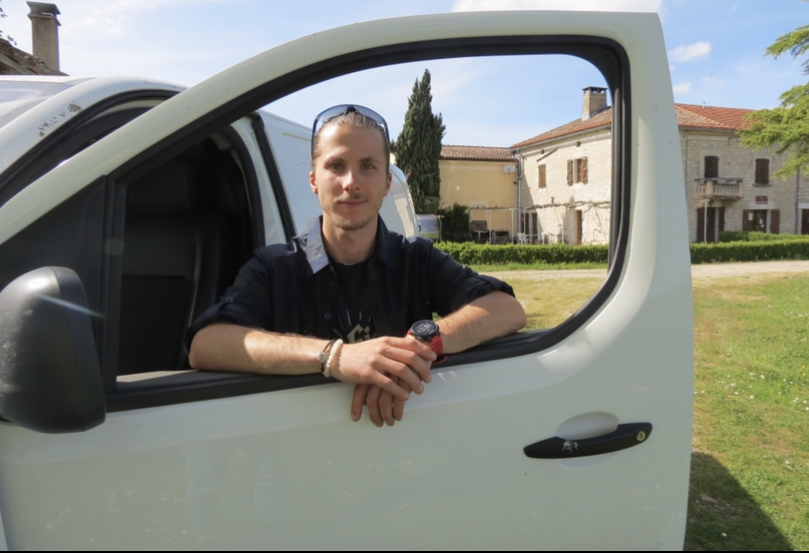 Olivier: Young and light, harmonious notes
Transport
On the roads of the area to deliver our professional customers, Olivier is also the one in charge of placing the labels on our bottles, and preparing the orders for shipping
If you meet him, you will immediately notice his enthousiasm and dynamism