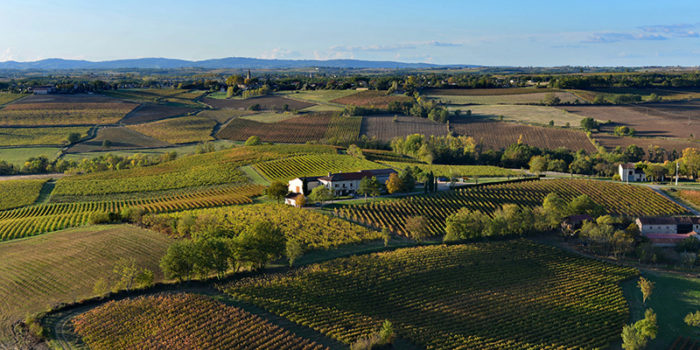 Gaillac and its surroundings have been a land of wines since the Antiquity, more than 2000 years ago. Its vineyards were here even before the city birth in 972. The domain "Gaillac" is the oldest one from the south western region. It represents a rich terroir, a wide diversity of lands, and was awarded with the « AOP » (French equivalent of PDO) in 1938, to guarantee the quality of the Gaillac wines.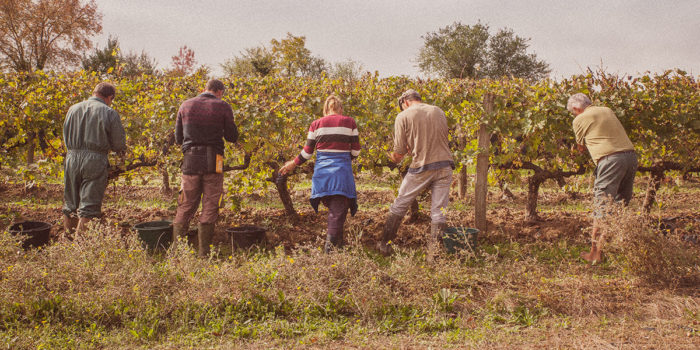 Les Vignals' castle is located in Cestayrols, deep in the heart of Gaillac vineyards, on the right part of the river. It was one of the very first domains to work organically in the 80's. After a few years working with a conventional farming system, a new team revived the Vignals' past, by obtaining the organic farming label in 2003.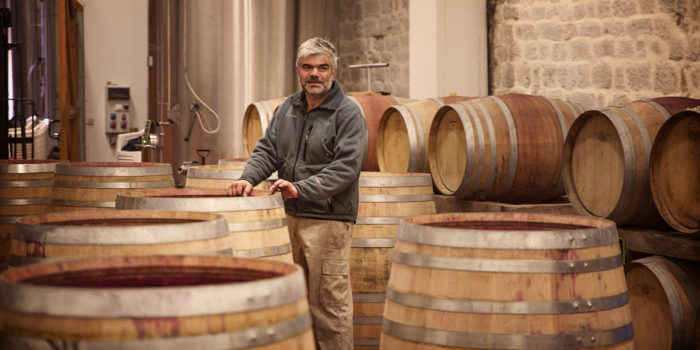 Les Vignals have three mottos: to respect the terroir, to respect people working in the vines and to leave a legacy of savoir-faire and knowledge about winemaking. Because we are in love with the land we live in, we mainly work with local grape varieties such as Braucol, Duras, Mauzac, or Loin-de-l'œil, allowing us to propose wines with a great and unique touch while respecting the vineyards codes.

We work on PDO Gaillac and PGI Côtes-du-Tarn products, to offer a wide range of wines.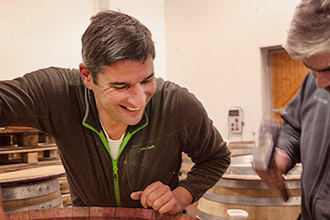 Olivier: Complex, with a tannic structure meant to age well.
The winemaker
The one in charge on the domain is Olivier. He is mainly a passionate caretaker of the biodiversity and of the vineyard, a great spaces admirer. When He arrived in the Domain in 2013, He worked like a madman and started to orientate Les Vignals towards organic farming in 2010. Les Vignals towards organic farming in 2010. As a devoted winemaker, and as a socially opened person, he succeeded creating a real team spirit.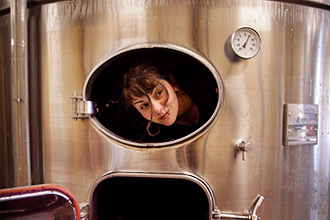 Caroline: A real fruit punch ending on a spicy character
In the Cellar
Do not be fooled by her small height, she is a bundle of endless energy! As a real wine-lover, casks and storage tanks are her natural habitat. She is our little alchemist, and each gram of her passion can be tasted in each one of our wines.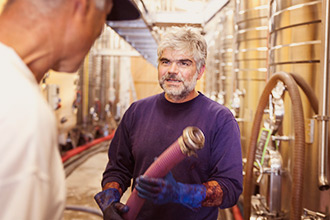 Éric: A tannic brown, with a calming character.
In the Cellar
basically, our teddybear. He is a bit boorish but has a kind heart. He used to be a winemaker and brings all his knowledge and his authenticity. Serene strength of the Winery, he has never lost passion about wines.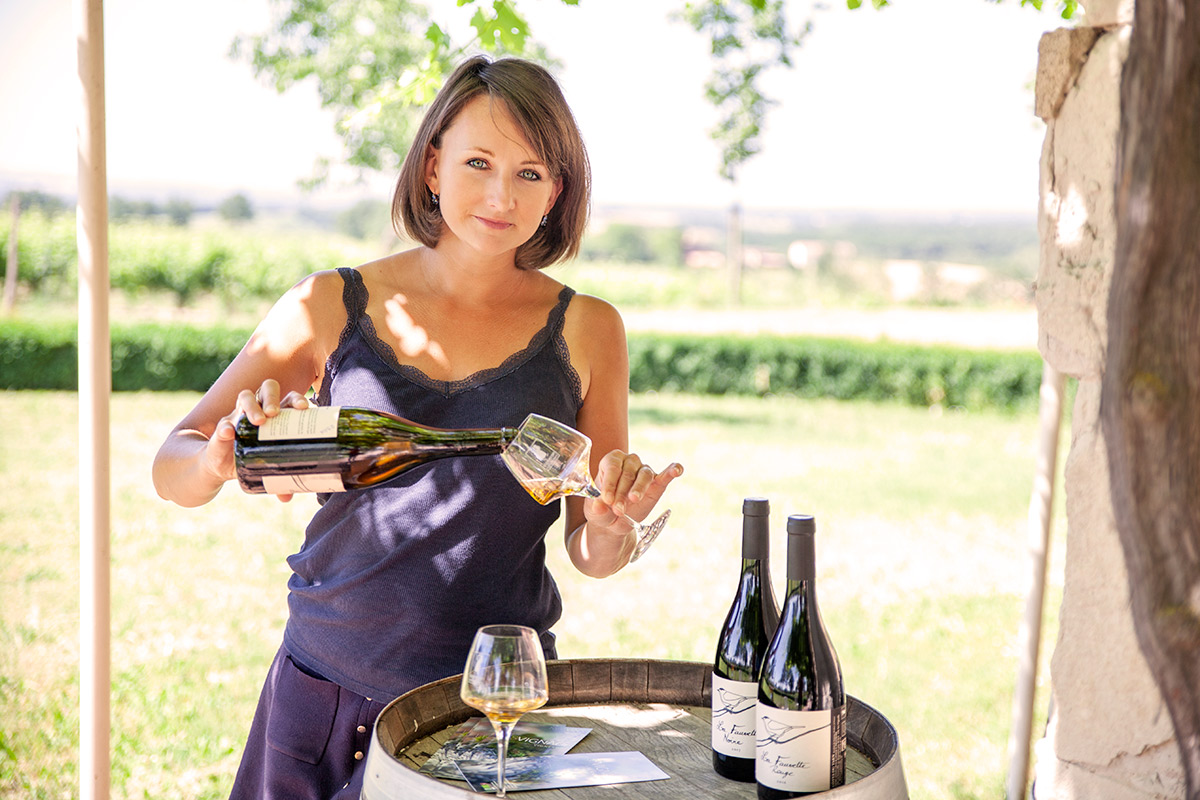 Camille: A nice fuzzy structure, a mix of elegance and tonus.
Trade relations
Fuzzy and lively, our volunteer firefighter can trade her work boots for a pair of high heels with a straight face. Her domain ? Leading the product from the vine to the wine, and to your mouth. She will welcome you in our cellar and will tell you each and every story about our bottles.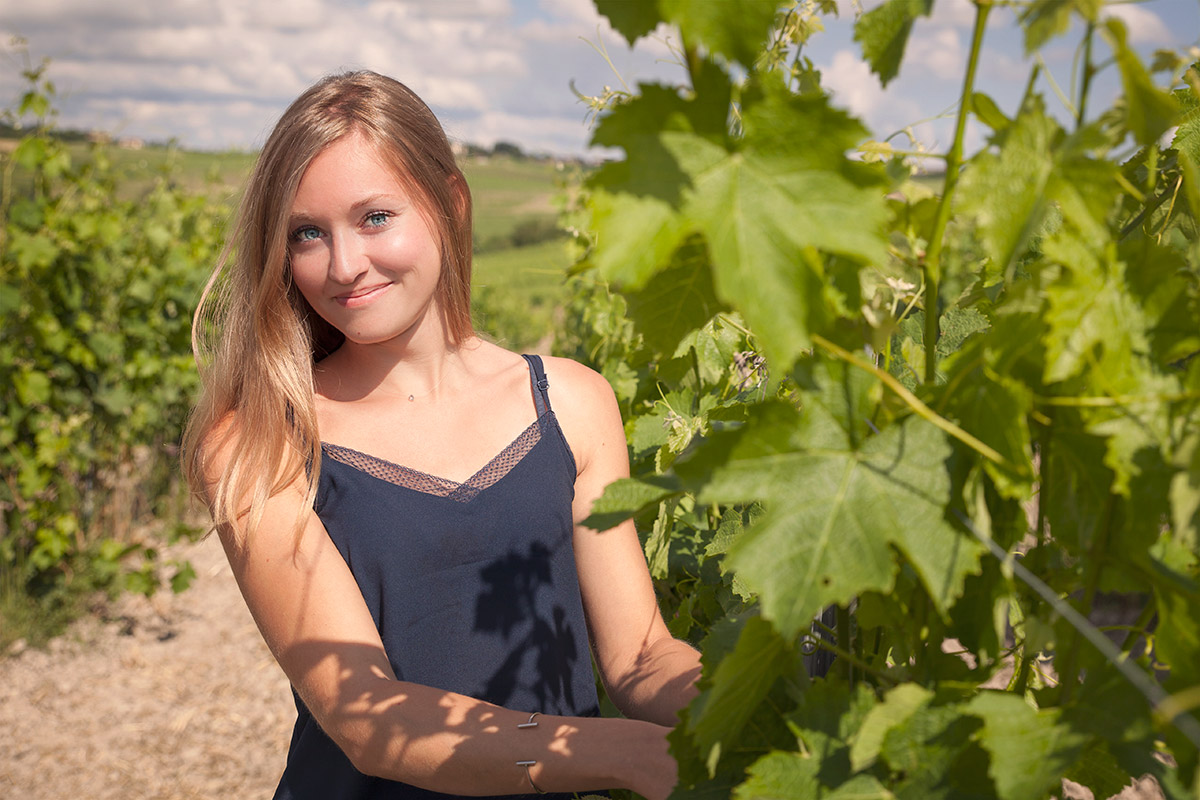 Laure: Pleasant and gentle, unleashing as if it was nothing some punchy notes.
Trade relations
Always happy and smiling, Laure is so cheerful. Able to work both in the administration and in leading you into discovering our wines, she gives the domain a nice breeze of fresh air.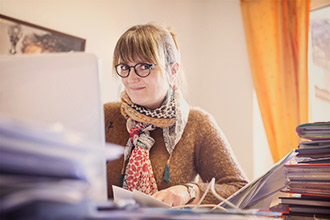 Marie-Christine: Balanced and gentle
Shop and administration
You will find her absorbed in administrative papers or in her computer, hardworking. But, no worries, she can leave her keyboard to serve you a glass of wine in the cellar, with her characteristic gentleness.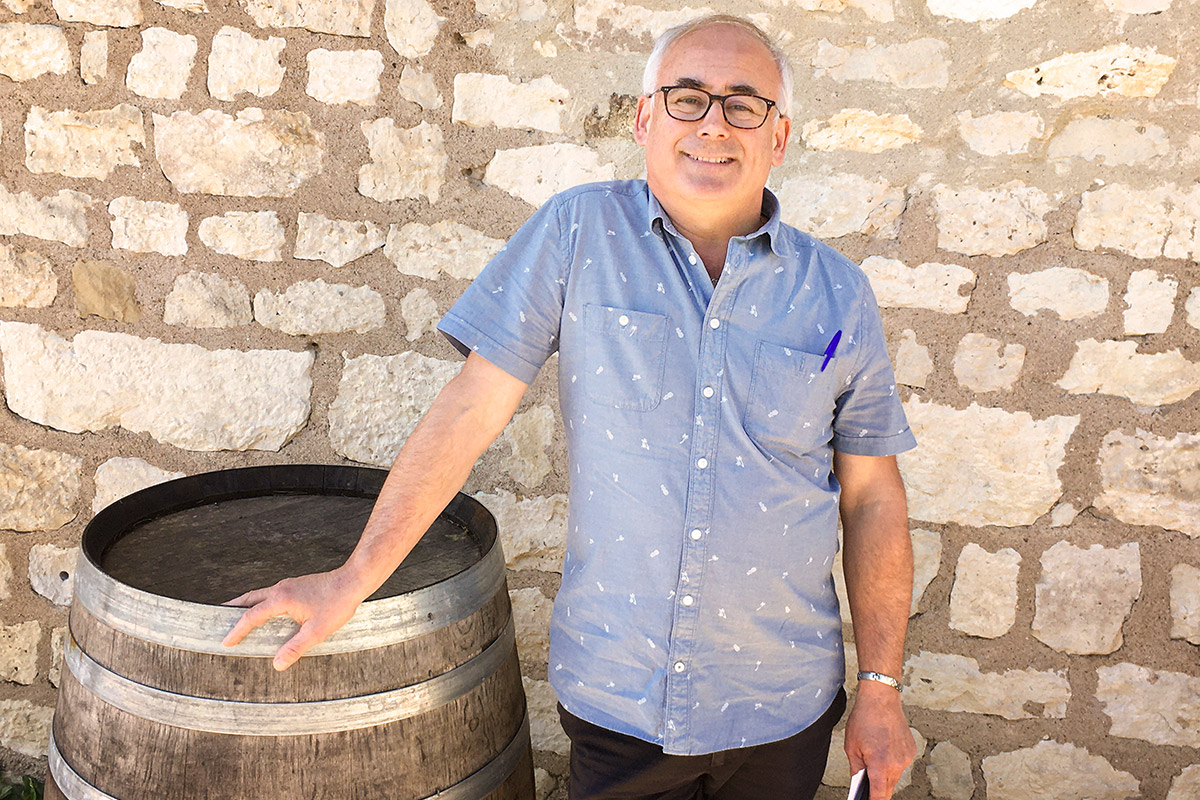 Patrick: Fruity and exuberant
Our ambassador
Patrick is our senior, the oldest! He is so lively he knows everyone, and you may even know him yourself! Always traveling, he is our proud ambassador. With his lovely accent, this man has a smile as big as his heart, and is always present for a good laugh.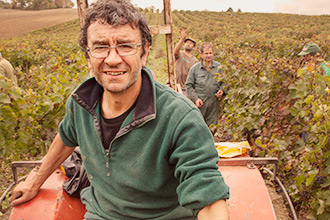 Jean-Pierre: A complete set of light aromas, with a soothing finishing touch
In the Vines
He is quite reserved! This native of the area knows each and every inch of the place, and the Gaillac grape varieties have no secret for him! Passionate about nature, this technician is certainly one of the best to know the vine needs.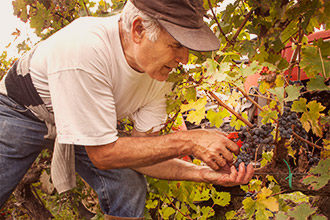 Antoine: Vigorous, strong with some solid structure
In the Vines
In the Vines He is the oldest in the vines. He spent his life in it and learnt everything about it. He exactly knows what to do and when to do it. He feels and understand the vines like no one else. Basically, he is the conductor who communicate between the vines and us.